Doug Ford et al in violation of Canadian Criminal Code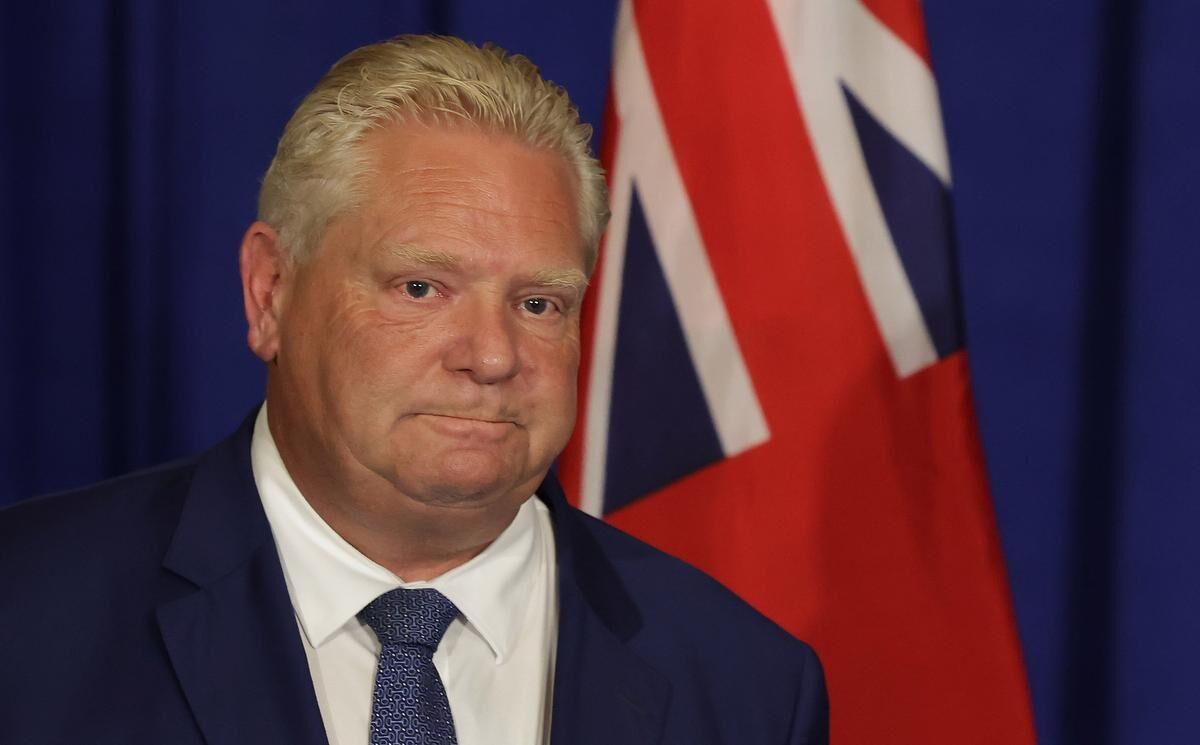 After the Auditor General of Ontario's scathing report on Doug Ford's government not just acting in the interests of property developers who are major financial contributors to his campaign, but consulting with them directly to determine which parcels of land would be removed from the Greenbelt for development, Ontario citizens are wondering what's next.
Social media is aflame with demands for his resignation, which, one would assume is a given, considering the utterly damning language of the Auditor General's report.
But the question is, to what extent are the actions of certain member's of Ford's government and the developers themselves in contravention of Canada's Criminal Code section 121, to wit:
Frauds on the government
121 (1) Every one commits an offence who

(a) directly or indirectly

(i) gives, offers or agrees to give or offer to an official or to any member of his family, or to any one for the benefit of an official, or

(ii) being an official, demands, accepts or offers or agrees to accept from any person for himself or another person,

a loan, reward, advantage or benefit of any kind as consideration for cooperation, assistance, exercise of influence or an act or omission in connection with

(iii) the transaction of business with or any matter of business relating to the government, or

(iv) a claim against Her Majesty or any benefit that Her Majesty is authorized or is entitled to bestow,

whether or not, in fact, the official is able to cooperate, render assistance, exercise influence or do or omit to do what is proposed, as the case may be;
One doesn't require a law degree to equate the over $8 billion in profit anticipated as a result of the land purchased by Michael Rice, Silvio De Gasperis, and Shakir Rematullah with a "benefit" as described in the law. They are the CEO's respectively of the Rice Group, TACC Group, and Flato Developments, who purchased land in the Greenbelt ahead of Doug Ford's announcement that those areas would be removed from the Greenbelt and permitted for development.
As of Friday August 11, there has been no statement from any of the Attorney General of Ontario's office nor the federal Minister of Justice in regard to any follow on action from either of those offices, nor from any police agency.
The flagrant corruption inherent in this series of events should be of profound concern to all Canadians, due to the concern over the uniform application of the law that would be in question if no criminal investigation is commenced.
The Ford government, and in particular Doug Ford himself, is attempting to swath the scheme in the mantle of credibility by pointing to the "housing crisis" as requiring "all the tools" necessary to build housing and justify the favouritism.
As the government and media close ranks around Ford and his wealthy donors, Canadians should contact the Attorney's General of Canada and Ontario to demand a criminal inquiry into the actions of all parties concerned.
Failure to launch such an investigation in a timely manner calls into serious question the rule of law in Ontario and Canada, and creates extreme moral hazard that could see corruption encouraged in our political processes.
Attorney General for Ontario: Doug Downey attorneygeneral@ontario.ca
Attorney General of Canada Arif Virani arif.virani@parl.gc.ca